Marlog 4 has been concluded
See you next year at Marlog 5



Mega projects are wide scale investment projects that are of public interest due to their effect on a certain community or specific country in addition to their effect on economy, industry, environment or budget. A mega project is a high cost initiative that needs to be implemented with the highest due diligence to minimize negative effects on the project's course and budget. Mega projects are meant to fulfill targeted social benefits. Such projects are criticized for their action plans which go from top to bottom, in addition to their potential negative impacts.

Mega projects encompass seaports, shipping channels, bridges, tunnels, dual roads, railways, airports, power plants and dams. It also include to logistic and economic zones, oil wells, refineries, natural gas, natural resources projects, huge buildings, as well as information technology projects.

Recently, seaports, transport and logistics projects turned to be the most common mega projects. Moreover, investment in mega projects became a common criterion of economy boosting since the economic crisis in the thirties. Their positive effects were reflected on international trade activity in terms of increase of seaborne cargo, doubling of international maritime fleet, in addition to the great leap in ship size, especially container ships, where a new generation of ships called Triple E has emerged, taking into account energy efficiency, economics of scale and environmental improvements. Such ships need new ports and container terminals with high specifications.

MARLOG 4 conference sheds light on the most important and recent mega projects which will affect the field of maritime transport as well as related projects.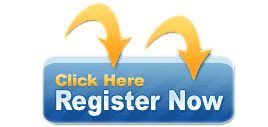 Support
Speakers
MENA & Africa AIWMF
Archives